Dan Neil Barnes
Art-Glass Constructions
---
Dan Neil Barnes
Art-Glass Constructions
---
Dan Neil Barnes
Art-Glass Constructions
---
Anew way to think about stained glass – that's what you get when Dan Neil Barnes goes beyond traditional ideas about lamps and windows by adding treated metals, crafted wood and unique lighting to stained glass. His work moves the craft of stained glass into a new creative art form, one that pushes the idea of glass in art to a whole new level.
2014
Kentucky Farm Bureau's Bluegrass & Backroads: Owensboro Convention Center
2011
Kentucky Farm Bureau Presents Bluegrass and Backroads: Dan Barnes' Glass Art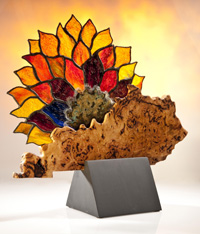 2011 Commonwealth Legacy Award commissioned by the Kentucky Chamber of Commerce.
Visit the Work page for more images.
Owensboro Convention Center
Recent installation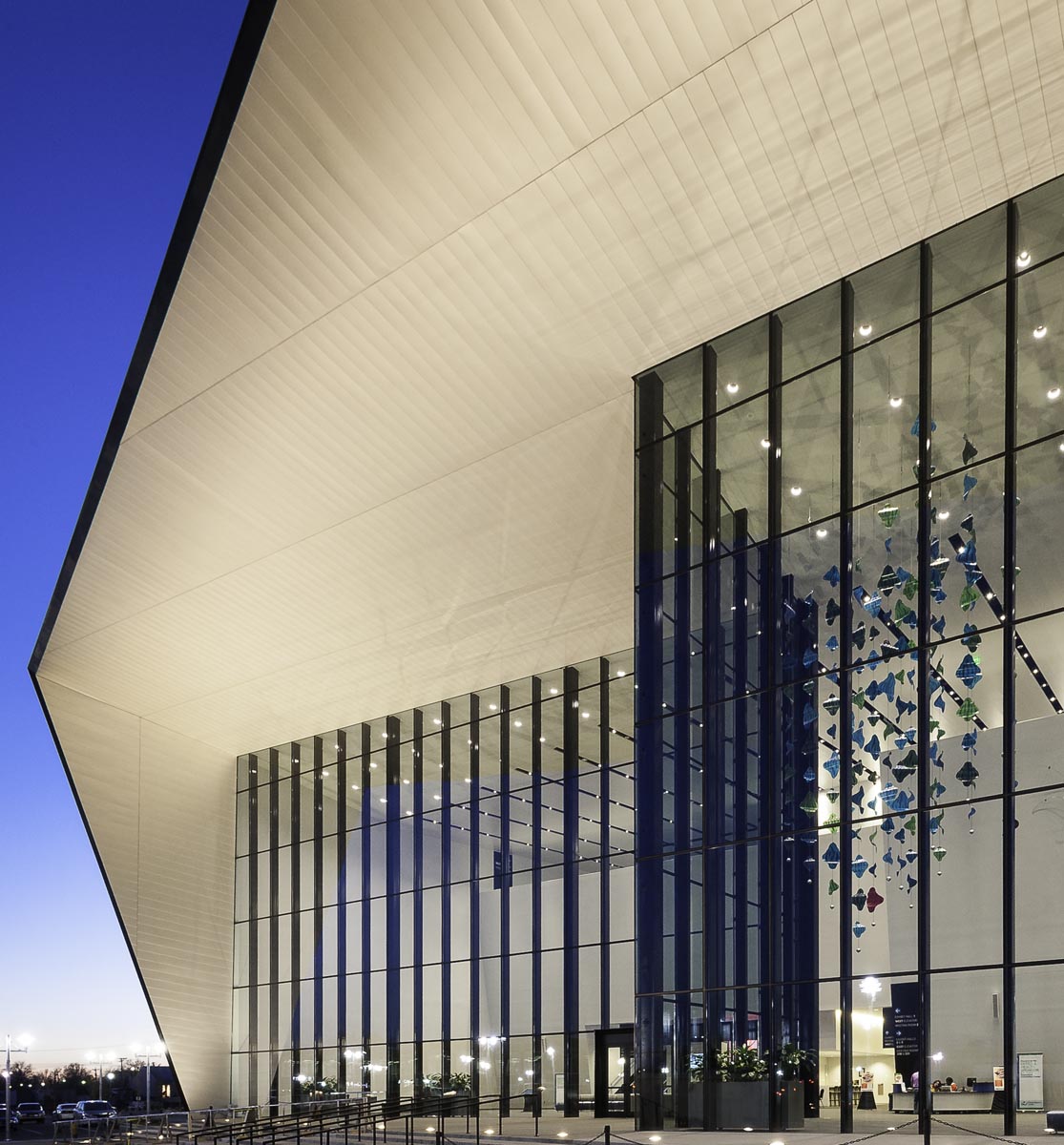 Cascade
45 feet high, 22 feet wide, and 9 feet deep
Commissioned in 2013 , this work hangs in the front entrance to the new Owensboro Convention Center and portrays the movement of the Ohio River that runs behind the center. The gentle curves of the piece are in contrast to the angular design of the building, bringing movement and color into the space. View more images in the Portfolio.